Community Playgroup
Bo-Peep Corner is a voluntary pre-school playgroup, non-profit making with charitable status - we are registered by The Charity Commission for Northern Ireland - Charity Number NIC104139. The centre is managed by a committee of parents and other interested parties. We are funded by the Education Authority for the morning session through the Pre School Education Expansion Programme and fees for the pre-pre children who also attend, supplemented by monies raised through fund-raising activities co-ordinated by the management committee. We also maintain links with other centres both voluntary and statutory.
We are registered with and inspected annually by Social Services and as part of the Pre School Education Expansion Programme, the centre is inspected by the Department of Education.
"The provision is excellent. Child-centred and caring staff members. I am very happy with my daughter's placement here. Staff are approachable and keep parents informed about their child's progress. They work with you and there is a consistent approach between playgroup and home" parent
OUR OVERALL AIM IS FOR CHILDREN TO HAVE FUN AT OUR CENTRE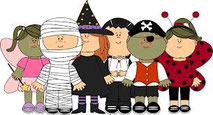 Our aims centre on the need to respect all children and parents as individuals:
Encouraging and praising children;
Using positive rather than negative behaviour management;
Providing a safe, secure, exciting and stimulating environment, with caring adults aware of each child's emotional, social, intellectual and physical needs;
Giving your child opportunities to foster confidence, independence and self-esteem, making them feel valued and welcome.
"I have had 4 children attend Bo-peep Corner over the past 16 years. All care, play and communication with us has been excellent. I would have no hesitation in recommending Bo-peep to other parents."- parent